Lightspeed's Plans For Ecwid And NuORDER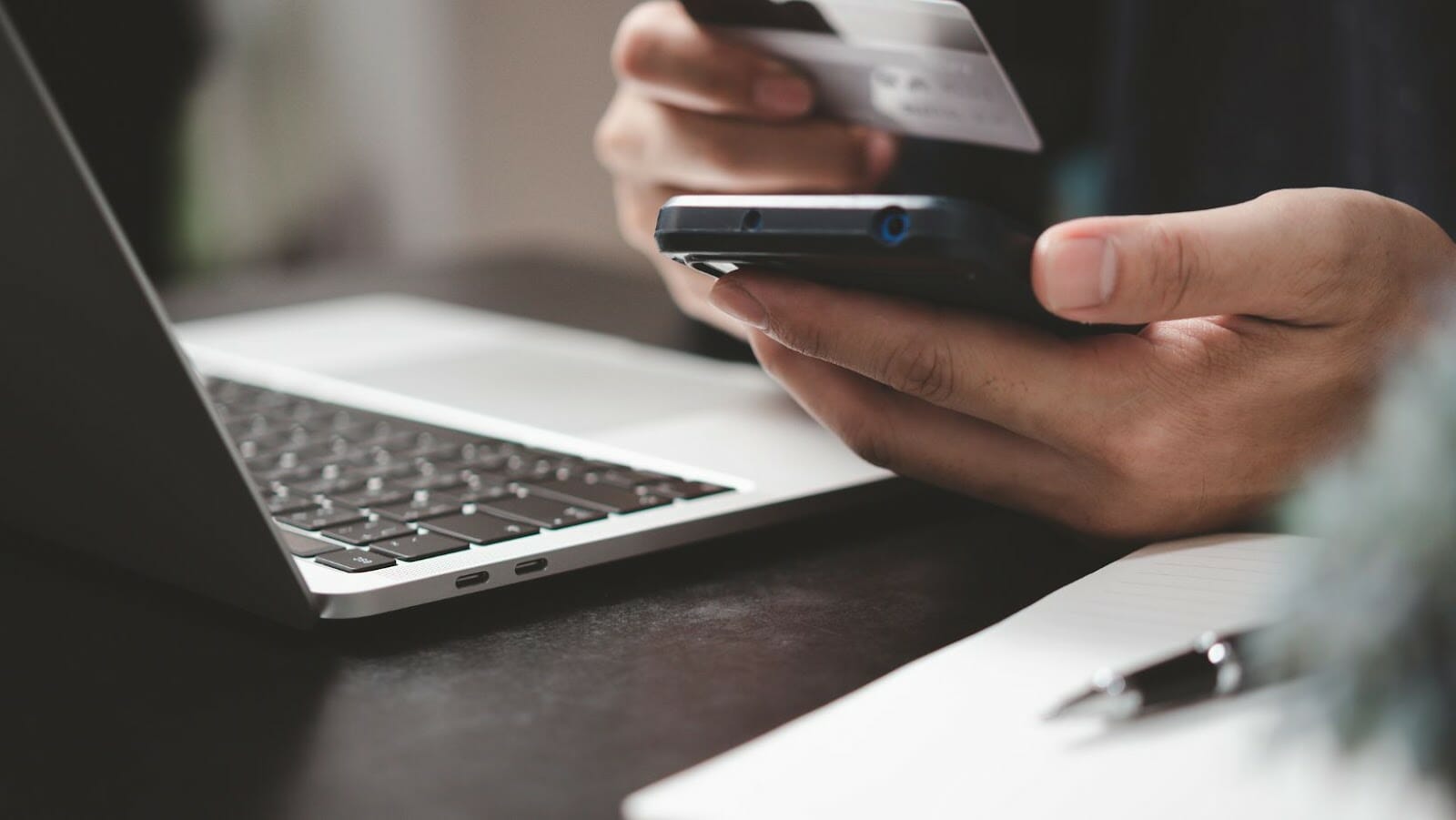 Lightspeed, a global provider of cloud based omni-channel commerce solutions, has announced the plans to acquire Ecwid and NuORDER to create a powerful unified commerce ecosystem that will drive commerce innovation and ignite business creation. The integration of these two technologies will enable customers to manage multiple sales channels including online, point of sale, web, mobile and more from one unified system – helping them unify their customer experience across multiple channels.
The acquisition will provide Lightspeed with an even larger footprint in the ecommerce space and expand its capabilities beyond retail operations management. Additionally, the strategic combination will deliver new insights into customer behavior across physical stores and digital channels. This data-driven approach provides merchants with unprecedented insight into their customers' needs. Combined with cutting-edge features such as Lightship powered marketing automation, merchants can make decisions quickly in order to grow their business while providing an enhanced customer experience that drives loyalty.
By connecting the end-to-end customer journey enabled by this acquisition, Lightspeed is uniquely positioned to help customers amplify their presence in today's rapidly evolving digital landscape. This combination of cutting-edge platform offers extraordinary flexibility and unprecedented service quality for its customers as they work together to scale their businesses faster than ever before.
Background
Lightspeed, a cloud-based commerce platform for small and medium businesses, announced its plans to acquire two leading commerce solutions, Ecwid and NuORDER. The acquisitions come as part of Lightspeed's larger focus on unifying a commerce ecosystem and furthering its mission to ignite business creation worldwide through its unified suite of products.
This article will discuss the motivations for the mergers, what this means for both Lightspeed and its customers, and how it advances Lightspeed's mission to become a global leader in commerce.
Lightspeed to acquire Ecwid and NuORDER to unify commerce ecosystem and ignite business creation
Lightspeed's mission is to simplify and accelerate commerce with connected customers, stores, and partners. Through the acquisition of Ecwid and NuORDER, Lightspeed will be able to unify their commerce ecosystem and ignite business creation. This will enable businesses to serve customers better through unified operations throughout the entire customer journey – from discovering products online to browsing in-store.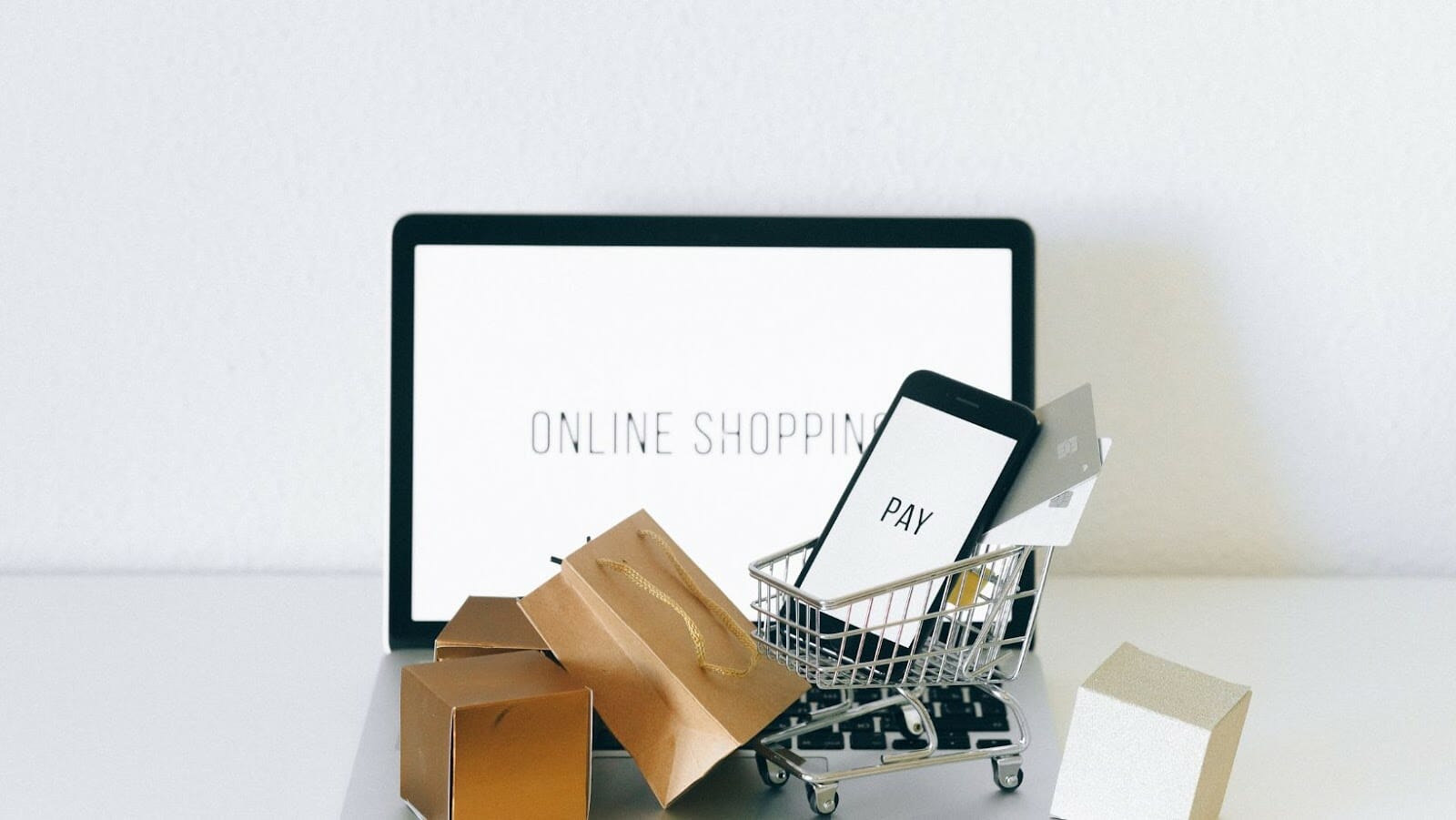 The acquisition accelerates Lightspeed delivering on its mission by providing one platform for sellers to manage their ecommerce and retail business with cloud-based point of sale (POS), payments, inventory, shipping, loyalty programs and more. Additionally, partnering with a powerful order management provider like NuORDER further strengthens the ability of Lightspeed's customers to serve customers anywhere – no matter whether they shop online or in stores – by allowing them to sync orders, stock levels and product information across channels.
The combination of Lightspeed's ecosystem with Ecwid and NuORDER will also allow more merchants to access powerful omnichannel outcomes without needing advanced technical knowhow or expensive integration costs. Initially launching as an integrated product in 2021, this will set up retailers across multiple sectors such as automotive parts & supplies, fuel & convenience stores among others for future success as they operate in-store and online commerce simultaneously.
Lightspeed's previous acquisitions
Lightspeed has previously acquired multiple software companies in the POS and ecommerce space, including ShopKeep, Vend, Upserve and Exposure Ninja to name a few. The company has steadily built an industry leading suite of products to deliver integrated and innovative retail solutions to customers.
With this series of acquisitions, Lightspeed is positioned to create the most powerful unified commerce ecosystem that will enable users to build, launch and manage businesses in a single platform. This will extend access to higher-value services such as embedding digital loyalty programs and creating seamless omni-channel experiences. Moreover, Lightspeed's strategic partnership with sellers around the globe will ensure a comprehensive range of services that include: payments processing, CRM capabilities, inventory tracking & management tools as well as marketing automation solutions.
With its latest acquisitions of Ecwid and NuORDER coming closely after those of ShopKeep and Vend earlier this year, Lightspeed is continuing its wave of consolidation amid the growing competition in these markets.
Details of the Acquisition
Lightspeed recently announced that it will acquire both Ecwid and NuORDER to unify commerce ecosystem and ignite business creation. This proposed acquisition is a major move in the business world and could be the start of something big.
Let's look into the details of the acquisition and what it means for the companies and their customers.
Lightspeed to acquire Ecwid
Lightspeed, a commerce-enabler powering small business success worldwide, announced today that it has entered into a definitive agreement to acquire Ecwid, the leading global e-commerce platform for SMBs, and NuORDER, an end-to-end B2B commerce platform. The acquisition is part of Lightspeed's mission to enable businesses—from entrepreneurs to multi-location retailers—to quickly launch and grow their online stores.
Lightspeed has long sought out opportunities to provide exceptional service and technology for businesses. Bringing together Ecwid and NuORDER—both of which grew organically in support of individual merchants' needs—unifies the Lightspeed commerce ecosystem and ignites business creation around the world.
The addition of Ecwid's 100K+ active merchants bolsters Lightspeed's already considerable base of 115K merchants while providing crucial access to additional markets including South America, Japan, India and China. Furthermore, NuORDER's advanced capabilities in B2B ecommerce open new doors that will give even more small business owners opportunities to reach customers all over the globe.
Lightspeed to acquire NuORDER
Lightspeed, a leader in Unified Commerce solutions, has announced plans to acquire NuORDER, a leading B2B commerce platform. The move marks the second major acquisition for Lightspeed this year following its announcement to acquire Ecwid earlier in 2020. Through these acquisitions, Lightspeed is aiming to unify the commerce ecosystem and ignite business creation by offering customers an unprecedented connected experience.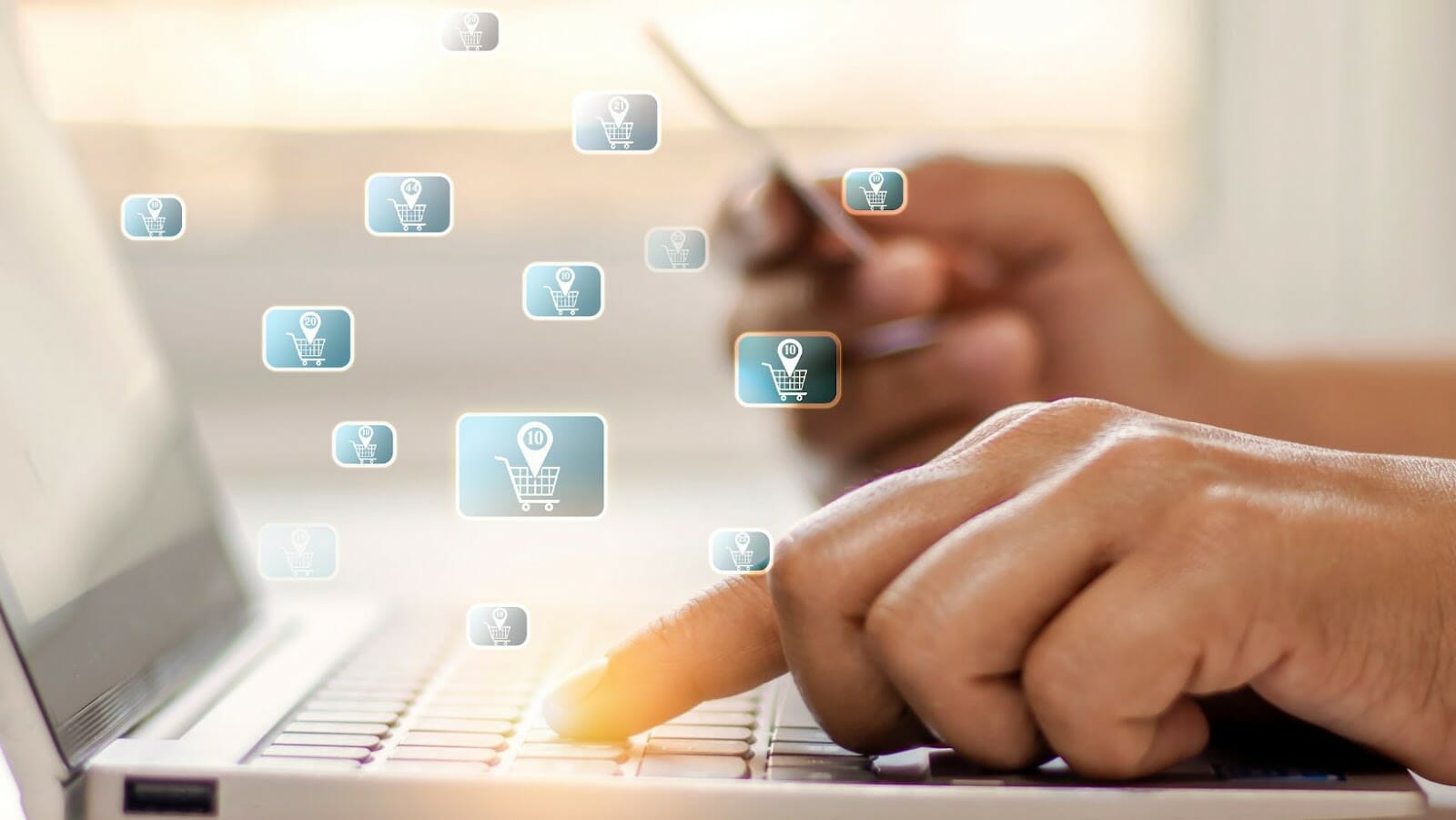 NuORDER's focus on serving the fashion industry through its technology-driven platforms enable brands and retailers to effectively manage their businesses. This makes it a perfect partner for Lightspeed as it further strengthens their comprehensive unified stack which already included both eCommerce and Point of Sale solutions. By combining forces with NuORDER's highly experienced team of sales, marketing and customer experience experts, automotive sales teams across multiple industry verticals can enjoy an integrated single view of their business operations – streamlining everything from inventory management to customer interactions.
Benefits of the Acquisition
Lightspeed, the leading omnichannel commerce platform for small and medium businesses, is taking the next step in its growth journey by acquiring two of the world's leading commerce companies, Ecwid and NuORDER.
This acquisition is expected to be beneficial for Lightspeed, as it will enable them to unify their commerce ecosystem and ignite business creation.
Let's explore the benefits of the acquisition in more detail.
Unifying commerce ecosystem
The pending acquisition of Ecwid and NuORDER by Lightspeed marks a significant move for the company as it seeks to expand its presence into unified commerce. By unifying the commerce ecosystem, this acquisition is set to fuel business creation, help retailers empower shoppers, and make it easier than ever for entrepreneurs to launch their own businesses.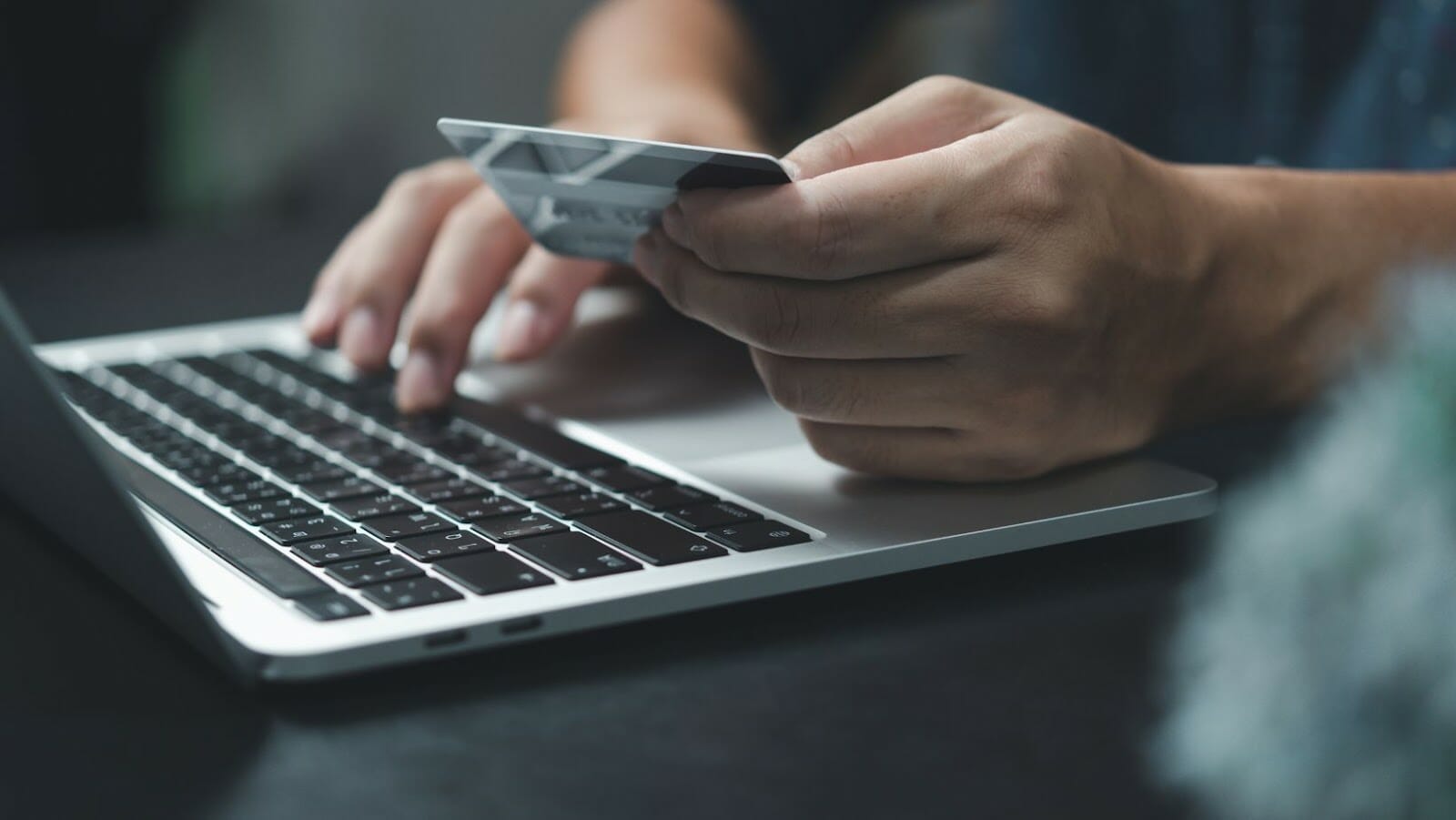 Through combining the strengths of Lightspeed's ecommerce solutions with those offered through Ecwid and NuORDER, business owners will gain access to a comprehensive suite of tools that can streamline their daily operations and enhance customer experience. This includes features such as single-view inventory optimization, intuitive workflows, advanced inventory management capabilities, automated purchase orders, multi-location capabilities with enterprise-grade APIs and more – all while benefitting from lower transactional costs resulting from greater buying power afforded by this unified commerce ecosystem.
Moreover, integrating the end-to-end capabilities of these two companies into Lightspeed's existing cloud platform offers merchants more control over open APIs for third-party integrations – allowing them to build modular solutions tailored to their needs in order to optimize inventory levels across multiple channels and drive profitable sales more efficiently. Additionally, customers will experience faster performance and efficiency with support for artificial intelligence (AI) model development made possible by the integration of Ecwid's AI engine.
Overall, this union is set up to usher in a new era of seamless commerce that supports creative entrepreneurs looking for solutions that power them on their journey – what lies ahead should be an exciting path towards connected commerce success!
Igniting business creation
The acquisition of Ecwid and NuORDER by Lightspeed is poised to unify the commerce ecosystem and ignite business creation around the globe. This will enable entrepreneurs across multiple industries to increase sales and visibility through their unified commerce technology solutions.
The Lightspeed acquisition of Ecwid and NuORDER will bring together two innovative solutions – Ecwid's powerful ecommerce platform and NuORDER's end-to-end digital ordering, merchandising and clienteling tools – bringing together a complete retail platform for customers to power their businesses. By joining forces, Lightspeed can offer customers access to a full suite of unified commerce capabilities on one platform, no matter their size or industry. This will help reduce complexity for merchants, connecting them directly with their vendors to easily manage inventory, track order histories and process orders in real time.
Moreover, the acquisition will grant Lightspeed with an increased capacity to access global markets faster — from clothing stores in New York City to Italian cafés in Australia — equipping them with the ability to expand quickly as customer demands evolve. It also offers more intuitive data management tools which are critical for merchants today who are looking for an edge over competition in increasingly competitive markets. Taken together, this move ensures that small-and medium-sized businesses have everything they need right at their fingertips on one unified platform.
Combined with the already-existing suite of services including point-of-sale software, analytics betterment systems and customer loyalty applications along with compatible accessories like physical card readers and PCI compliant payment processing — Lighting up your Business is easier than ever before!
Enhancing customer experience
The combination of Lightspeed and Ecwid and NuORDER will enable merchants to access a wide range of new capabilities that are designed to enhance their customers' experiences, allowing them to create powerful unified commerce ecosystems across multiple channels.
With Lightspeed's state of the art retail platform, businesses will have expanded capabilities to centrally manage and provide visibility into in-store and online operations as well as fulfillment processes. Additionally, retailers using the newly acquired platforms will benefit from improved order tracking and management plus enhanced product promotion campaigns.
Sellers will also be able to leverage improved customer insights for better informed buying decisions aided by leveraging the technology's combined data sets. Finally, customers of Lightspeed-powered stores will be able to access a single, unified checkout experience across all available channels including online, mobile and in-store technologies. This seamless shopping journey should greatly improve customer satisfaction and loyalty for merchants using this enhanced offering.